So…
You're entertained.  Yes, I get it.  I got it.  Good.
Today, we're done with entertainment.  It has had its day, and its day is done, the sun is set, and we in the city are left with a paltry scattering of stars strong enough to pierce the pall of light pollution.
Today – or tonight, if you want to be specific, and we all want to be specific, right? – we are going to talk about me, and how I've gone international.
Take a look at this: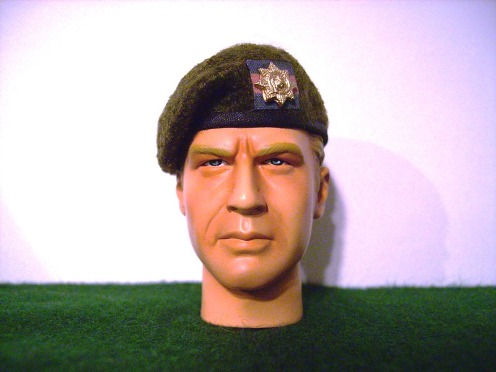 Creepy, right?  I was trying to find an image for international, and this is what I got.  I am now never going to wear a beret.
No, no matter what you say.
But, honestly, take a look at this:
(Click on it!)
A few months ago I found poems that were originally published on DIAGRAM translated on a French blog (the aforeclicked Poésie : face B).  I contacted the translator, and he was interested in seeing more of my work, more of my work was sent, and here you see the first fruits of that labor (mailing) of love (postage).
I have no idea how many people read Rochery's blog.  He's also talked about trying to get a chapbook of his translations of my work published, but then I have no idea how many people might be interested in such a thing.
But regardless this means that I have poems that have escaped the vast but still confining confines of the English language.  I am, for whatever it's worth, a translated author.
It is a strange enough experience to have people I don't know reading my poems/book.  It's stranger still to meet those strangers face to face, our only interaction so far being their reading of my work on the page/screen.  It's strangest – so far, though I'm sure I'll experience stranger things – to know that my work is out there in another language being read in that language by native speakers of that language and this is a language that I, myself, can't read.
So, feel free, French speakers among my readers, to let me know what you think of the results.  Though I warn you that, whatever your opinion of the translation or, I'll be honest, the poem, I'll remain, as always, your author, inordinately pleased.