So, as you might have noticed, I've stopped posting everyday since my Year of Living Bloggily successfully ended (and, Oh, how I was afraid it wouldn't, that I'd keep writing forever, every morning, until, alas, my fingers absconded for parts unknown, taking all my credit cards with them).
Or maybe you haven't noticed. The fact is that I've been receiving more hits per day than ever before. Of course, most of them are coming to check out my pony picture (a perfect illustration used on this post) but still, there you go, whaddya know, Joe?
I'll be posting regularly now twice a week, on Tuesdays and Thursdays. What are you supposed to do the rest of the week, you might ask? (I'm talking to you, Joe.) I suggest strolling through the archive, as there is a lot there that has never been seen by the eyes of mortal men (or women, for that matter). Or you could visit Brendan Riley or Elizabeth Tannen, both writers who update regularly (or semi-) and who also have a wealth of material in their past (collective).
Or you could read old-fashioned analog Kindles like NANO Fiction.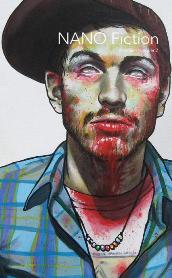 I've been consistently impressed with NANO Fiction, and not only because they published a flash fiction piece of mine in their last issue. Their current issue (only $5, though, sadly, I'm not inside. OR AM I?) is filled with fictionary goodness of 300 words or less, sort of like this post, except with more of a story, and much more tasty, tasty language. Specifically, I suggest you check out Lena Bertone's "The Magician", Molly Laich's "The Neighbors", and Lauri Anderson's "The Heart is the Least like Soap", and who I certainly do not only like because she has nearly the same name as one of my favorite musicians.