which is a song and a video I am not going to link to here.
Instead, I will link to this: The Postcard Story.  It's a combination (pizza hut/taco bell) photography and fiction project that my friend Ashley MacLean and I are trying to fund via Kickstarter.  See, I like to write flash fiction and Ashley likes to take photographs and we both enjoy getting our work before an audience and so we thought:Postcards!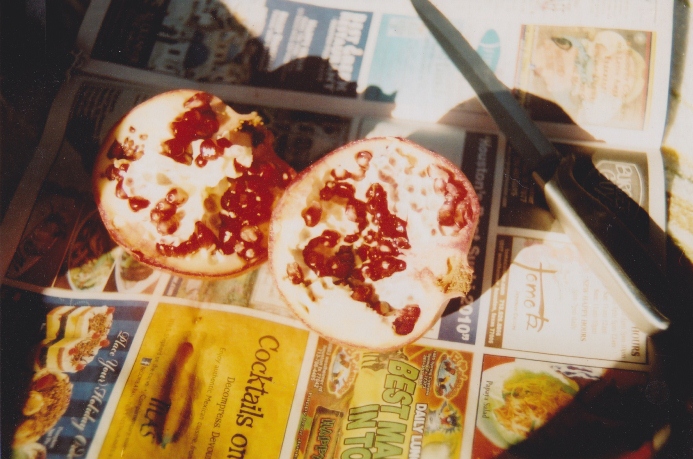 That's the picture for the first postcard, which a section of the story that begins: "Each performance lasted ten minutes and ended with an explosion."
I supposed I was thinking of "Harrison Bergeron" when I came up with that line… though, really, I have no idea what I was thinking as that was one of those lines that came to me while I was trying to go to sleep, the words repeating themselves in my head until I either fought myself into amnesiac sleep or, admitting defeat, wrote them down.
So I wrote them down, and the words that followed, and now the story (led on by the domineering opening sentence) has decided it wants out.  IT WANTS OUT!  And the only way out for words is publishing, and the words thought that instead of normal publishing, they wanted to be ingested directly into the eyes of their next victims.  Don't say I didn't warn you.
Last night I sent our Kickstarter project into the great wilds of the crowd-sourcing internet, afraid that it would get lost in the forest (for the trees) or eaten by the grues that lie in wait in the shadows.  We trained it as well as we could, giving it language and logic.  We provided the weapons of rewards and the shield of video (deftly provided by Megan Goode).  We gave it a map, and a month to get where it needed to go.
Amazingly, it's almost already found its way there.  In just a day, the project has been three-fourths funded (a phrasing I used simply because it was alliterative, obviously).  Soon, our little project will be a fledgling now longer.  It'll have its own friends.  It won't answer our calls.  It won't come home to visit.
But that's okay.  No, really, we love our little The Postcard Story, but we understand that everyone has to grow up sometime, and that babies only stay babies forever in extremely creepy (if you think about it) cartoons.
And we're using this as a springboard toward greater things! (As are all things in life, right?) (Don't answer that.) (Really.) This was thought of as a project that Ashley and I wanted to do but also as a test case.  If this project grows wings and flies, avoids the sun, and makes it safe away from the maze, then what other projects might be flung into the air?
And, on that note, I lied.  Here's the video your mother warned you about: