So I'm going to be part of this Kickstarter run by my good friend and fellow writer Jason Myers.  It's called Big Trouble in Little Canton: Supernatural Hijinks in Ohio and will be a multi-year serial novel-type-thing involving horror and the supernatural in, well, Ohio.  Which doesn't come up often in Horror, as far as I can recall.  Click on the name above if you want to support the project and/or just see what it's about.
For my part in the project I will be penning four postcards, each postcard containing a flash fiction piece detailing a location in Ohio (said location being the other side of the postcard).  For fun, and to warm up to the idea of horrifying Ohio, I've been writing little micro-fictions about Ohio and will be doing so until the Kickstarter ends.  This is a record of that experiment.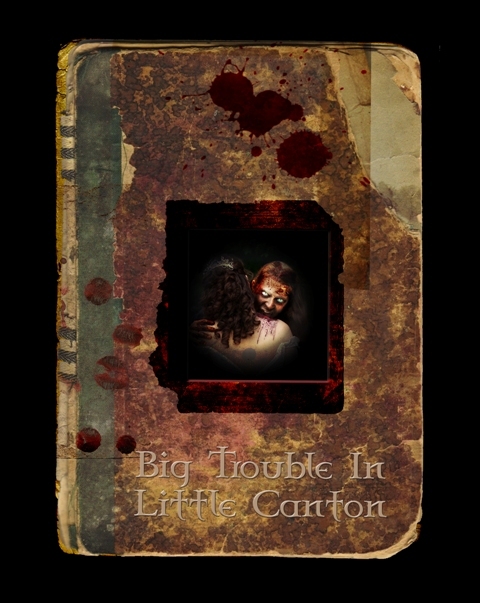 I am writing to you from inside Canton. Little Canton, it's called, because that's where all the little people live. I'm not talking about humans who were born that way or have glandular issues, I'm talking about the littlest of the little, the grass-heads, the toe-nail harvesters. They're so small they laugh at your lawnmower blades whirring above their top hats, and plant prickly thorns to teach you a lesson when you think it's okay to frolic barefoot through their land.

Lincoln gave it to them, and they are never going to give it back.