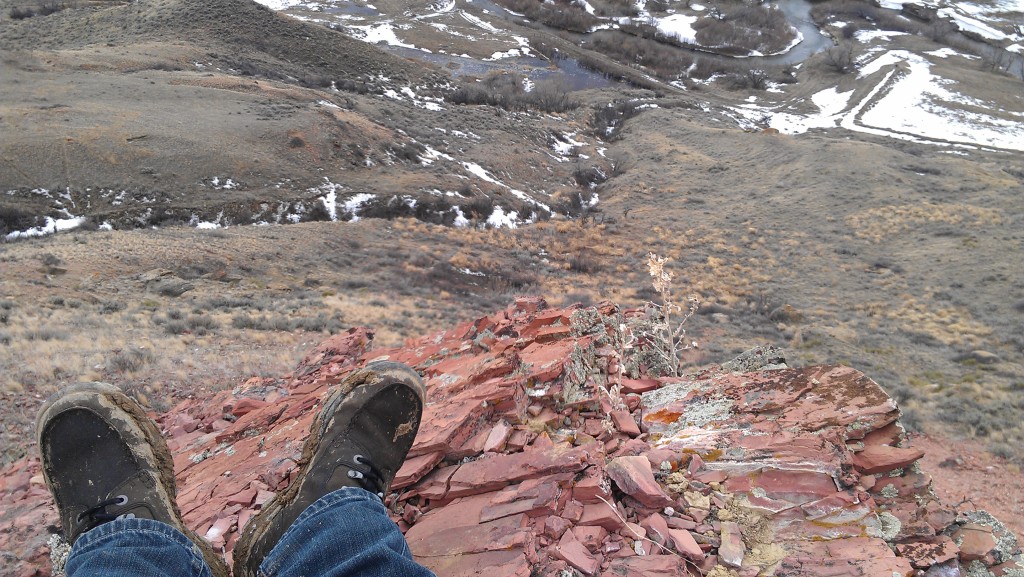 Back in 2012, I was lucky enough to have been given a residency by the Jentel Foundation, which meant I was able to spend a month at their remote ranch in the hinterlands of Wyoming and write. Another writer and four artists spent that month with me, but though we shared dinners and often saw each other for brief moments during the day, most of our time was on our own.
In the morning, I would make oatmeal, and bring a mug of instant coffee with me to my room in the writer's house, and there I would stay until lunch. I'd return, and hang out there again until the sun descended and I was locked in darkness, the land outside my window disappeared. I wrote and read in that warm cocoon. There was no outside world and there didn't have to be. My only obligation–to myself and to the Jentel Foundation–was to create.
I told M that if someone would put me up permanently is such a place, in such a situation, I would be hard pressed to say no. I love cities and I love people-watching and I love my friends and family, but that freedom to read and write, to create, without worrying about any of the daily-weekly-monthly business of life, it was intoxicating.
And I believed I could recreate that experience upon returning to Houston. I would go to my coffee shop and lock myself into my head, words steadily streaming out through my fingertips.
This did not happen.
The world does not wait, unless you have someone to hold it at bay.
So in the years since I've attempted to find what middle ground I can, setting aside part of the day for utter-immersion-in-my-own-head and the rest for getting-the-shit-done-one-needs-to-do-to-live.
But last week I attempted to dive back into that Wyoming of the Mind. I had been spending too long in the mornings (my present default writing time) looking through the internetz–e-mail, Facebook, Twitter, and all the interesting articles the latter two led to–procrastinating my writing until by the time I got down to writing, my excitement for writing was gone. The day had been wasted. I'd punch out some words, but they weren't enough, and I didn't savor them, and if my goal is to make a living off of writing things have to change.
And so I sequestered myself in my apartment and, upon rising, I made coffee, ate breakfast, and sat down to write. I have written. I wrote. I will write.
There is no empty expanse outside my window anymore. No hills stretching back over the shoulders of the horizon. No sky so wide and deep it dwarfs the landscape.
There is only this blank page, and my black-lettered footsteps across it.