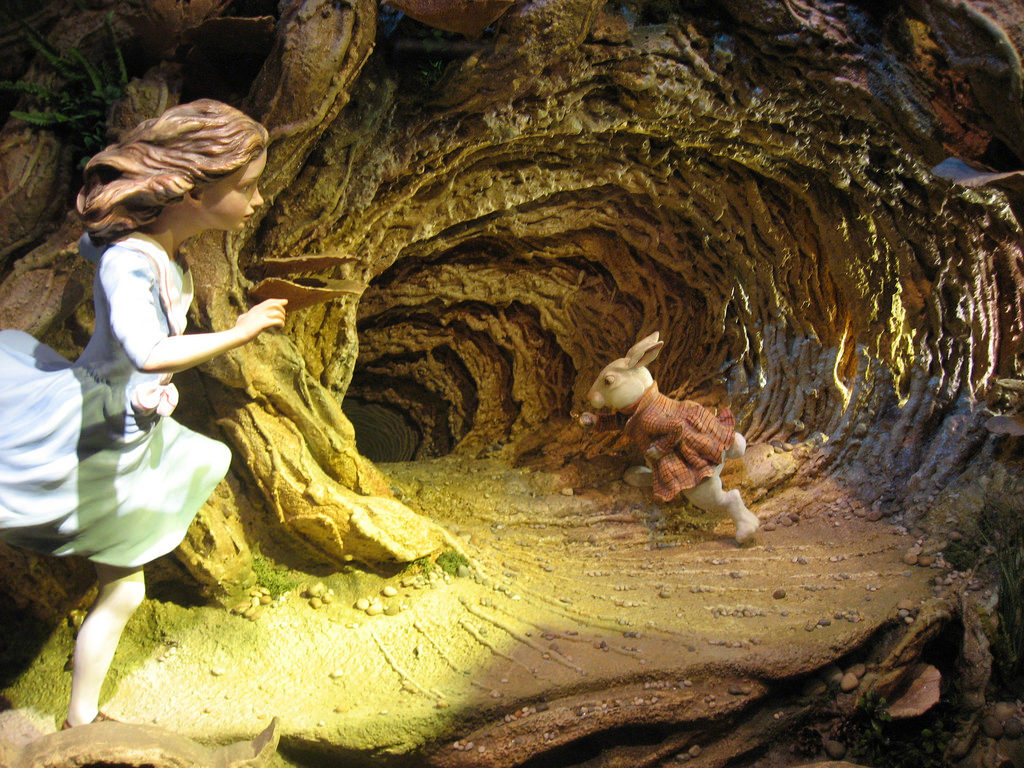 A Darker Shade of Magic by V. E. Schwab
I went to see Victoria Schwab give a reading/talk here in Houston with my friend J who adores her writing. She was amazing, both inspiring and intimidating, and so I snatched up this book, the first in the series she was currently touring for.
And her writing is beautiful, her character well defined, and nearly instantly so (the way you might be able to see an entire person's life in one action, say, the way they pick up an apple at the supermarket, smell it so close they're almost kissing it, and then put it back and don't take any apples at all). She builds a wonderful world, too, one that involves blood magic, and four parallel worlds linked by a single city.
But the book didn't speak to me. I didn't want to go out and buy everything she'd written (as I wanted to with Kameron Hurley). Some writers are that way–where I can see immediately that their writing is wonderful, but I'm just not into it. It was a fun read, and I liked the characters, but I was able to let it go.
The Raw Shark Texts by Steven Hall
Rorschach Test, in case any of you were wondering about the title there.
Though there is a shark in the book. And lots of texts. Lots and lots of texts. Both of the marine variety and of the regular sort.
This is a novel that introduces a character who has made himself immortal by photocopying his personality onto other people via intense hypnotism, and then does nothing with him. This is not really a complaint, just a statement of fact.
The book is a fascinating read, for many reasons. It has a sort of meta feel, mostly because language and ideas are so central to the plot, but those language/idea elements are part of the noir mystery, the story of grief, how those of us who are damaged learn to navigate the world. I recommend it, if only because of its strangeness (though I think the book is good, so there's that, too).
The book is also a fascinating product, as the author planted parts of the novel in real world locations, as well as stashing INFORMATION YOU WANT TO KNOW as a reader in various places on the internet and in different editions of the book. A scavenger hunt, if you're up for that sort of thing.
Roadside Picnic by Arkady and Boris Strugatsky
Aliens arrive on Earth. They leave their trash behind. Said trash becomes hot commodities for humanity.
That's the basic story of Roadside Picnic, which is awesome and amazing and not at all what I expected (having been wanting to read the book for nigh on ten years, but not having a physical copy, because the damn thing was out of print and/or hellishly expensive).
There are needles that talk to you. Glowing liquids that melt your face off. Cobweb-like strands that enter into your body. A glowing orb that will grant your wish.
The novel follows one stalker (the name for those who enter the forbidden, dangerous areas) at four points in his life, and spends remarkably little time in the Zone (the forbidden, dangerous area), dealing mostly with the impact the alien visit has on our society and culture, how it twists people and institutions just by their being in proximity to the Zone.
It's a great book. Read.
The Recipients by Ann Rushton
This is a book by a writer friend of mine which I read in manuscript form.
That's one of the perks and tragedies of being friends with so many writers, how you end up reading so many good books that might never be born into the world at large.
Archivist Wasp by Nicole Kornher-Stace
There is a press named Small Beer. You can find them here.
They publish the strange things. It is speculative fiction of the most speculative kind.
Small Beer has an imprint named Big Mouth House which publishes books for ages 10 and up. This is one of those books.
And it is delicious. It takes the Greek idea of the land of the dead and turns it on its head. The main character is an Archivist whose main job is to deal with angry ghosts, but also is responsible for learning as much about ghosts as she can (addendum: she ain't afraid of none), hence the archiving.
The writing is beautiful. The characters are exquisitely rendered. The story is tragic and yet has a satisfyingly and truthful happy ending. Go. Buy. Read.